Skin Deep, natural skincare that works...
At Skin Deep, we are committed to a natural approach towards a daily skincare regime – one that delivers results! Transform your skin with powerfully formulated skincare infused with New Zealand Manuka Honey and Manuka & Kanuka oils.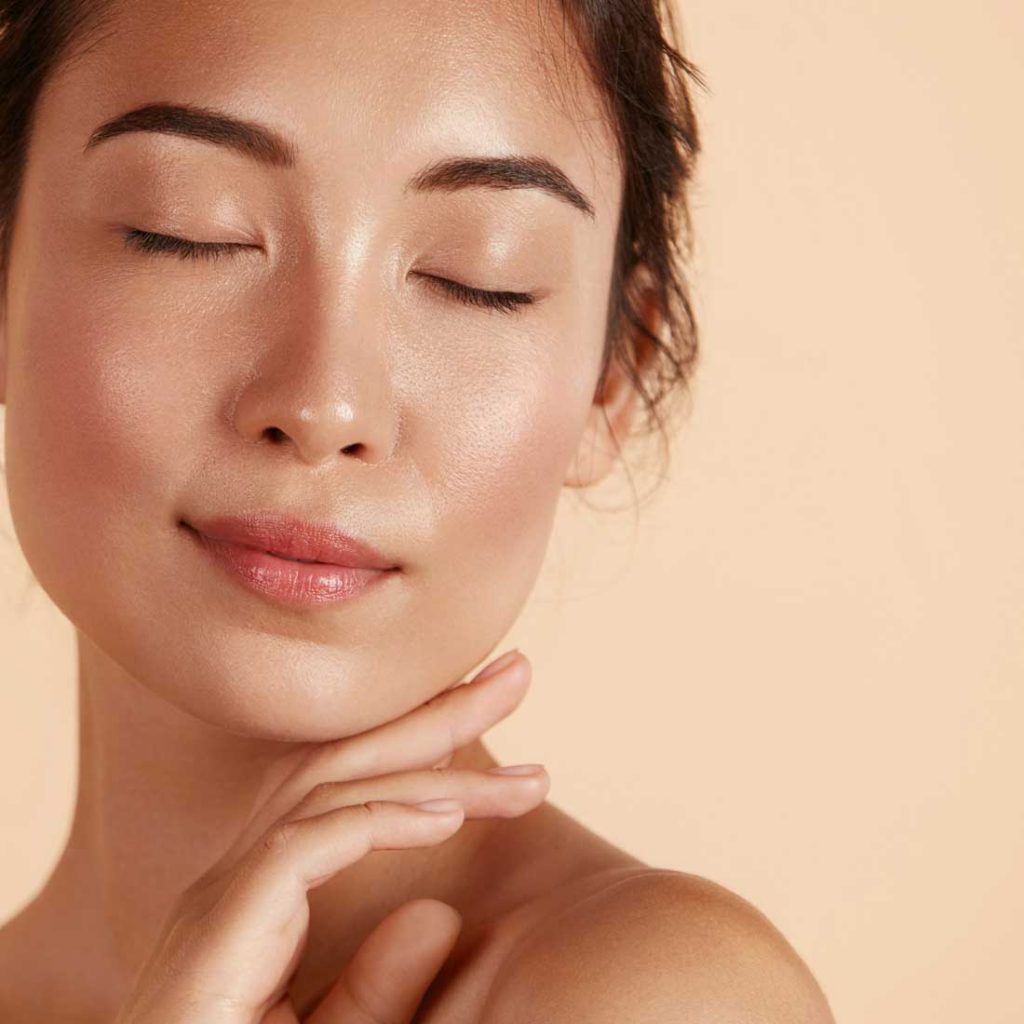 For radiant naturally healthy skin, choose Skin Deep
Skin Deep was founded by one of New Zealand's pioneer natural skincare champions and Beauty Therapist, Judy Miller. Over a 12 year quest for a skincare range that offered health giving properties, Judy discovered the benefits of Manuka Honey and its healing properties.
She learnt from renown Manuka Honey Scientist, Dr Peter Molan about the extraordinary skin enhancing properties that New Zealand Manuka Honey offers and following which, in-conjunction with leading scientists she developed Skin Deep.
What is significant about New Zealand Manuka Honey?
New Zealand Manuka Honey is rich in vitamins; Vitamin A for repair and protection, Vitamin C to help with synthesis of Collagen and Elastin, Vitamin E to aid in natural healing of the skin cells and Vitamin B to help with cell mitosis, DNA synthesis, energising and lipid production. Manuka Honey also contains Amino Acids to provide protein for repair and assists with healthy cell function and renewal as well as containing natural sugars Fructose and Glucose to help naturally exfoliate, tone and firm the skin as well as control bacteria and infection.
7 reasons why you need Manuka Honey in your skincare
It reduces acne through inhibiting bacteria.

It acts as an anti-inflammatory to soothe irritation.

It accelerates tissue repair and reduces scarring.

It is super hydrating for your skin, reducing fine lines.

It improves skins texture to make it feel smooth and toned.

Maintains your skin's healthy PH level.

It keeps your skin barrier strong.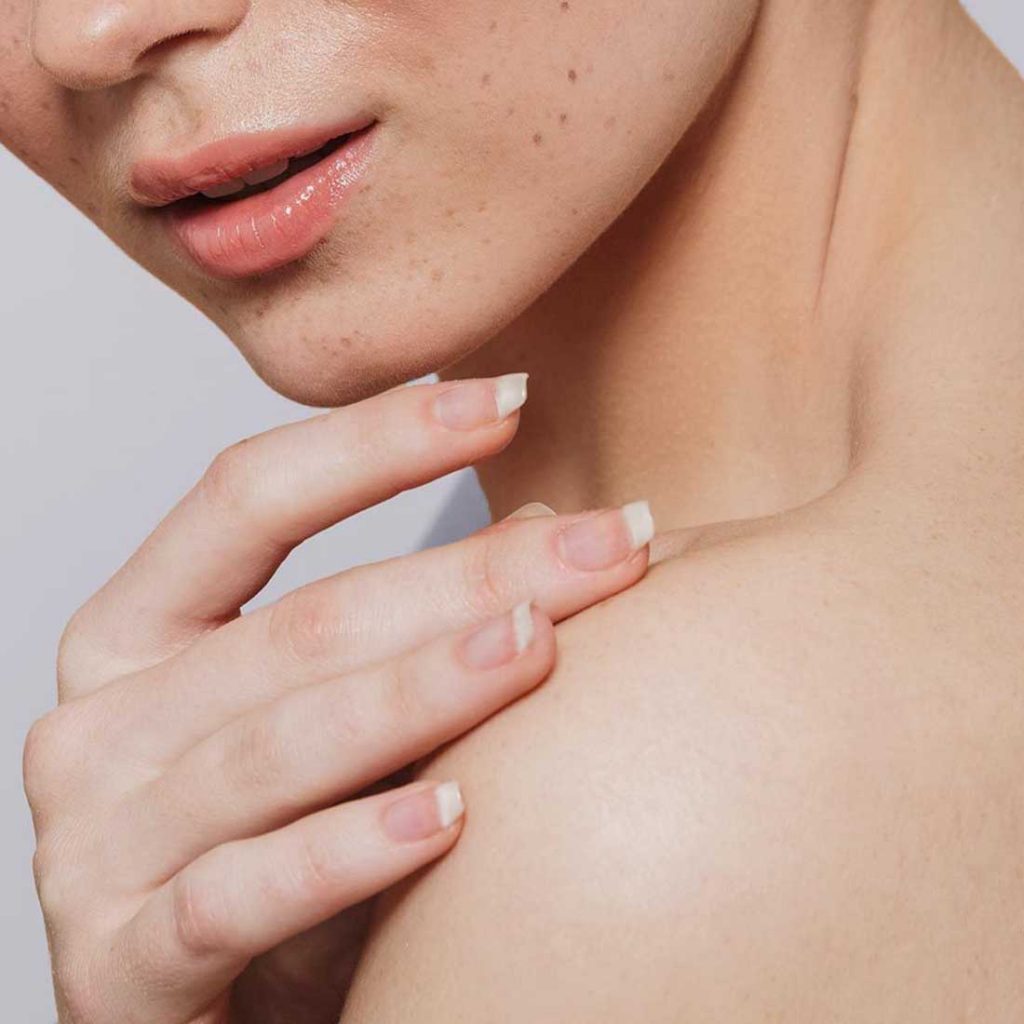 Manuka + Kanuka Essential Oils
New Zealand is the home of the Manuka and Kanuka – native trees that grow naturally in unspoilt green bushland where nature ensures purity and sustained goodness of oil these trees produce. Skin Deep sources oils of these trees from East Cape of New Zealand, where Manuka yields a 20% – 28% higher triketone level, the active antiseptic component.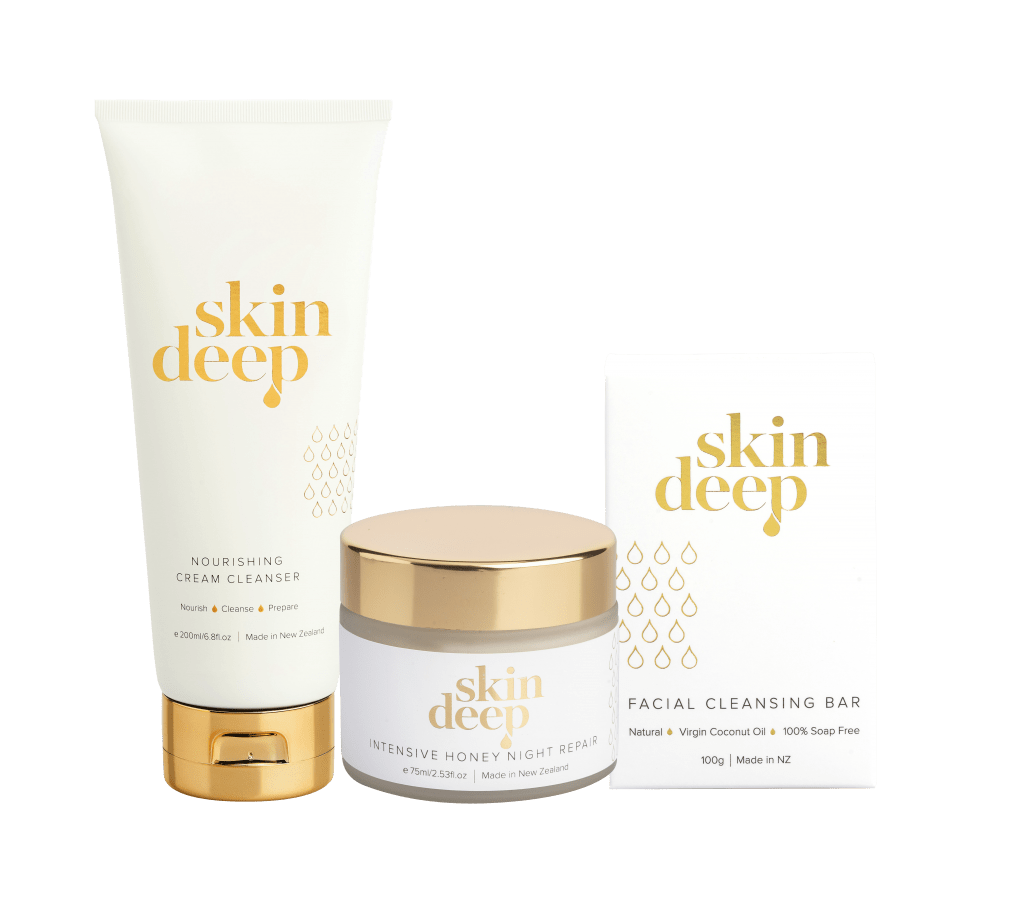 Manuka (Leptospermum scorparium) and Kanuka (Leptospermum Ericoides) were used extensively by both the indigenous Maori people of New Zealand and early European settlers as medicinal plants. 
Manuka Oil has anti-fungal, anti-bacterial, anti-inflammatory properties as well as acts as a natural histamine, whilst Kanuka Oil is also anti-bacterial and anti-fungal. Although Kanuka Oil seems to have similar attributes to Manuka Oil, it is more bactericidal, therefore more effective against bacteria and viruses.
From this early tradition NZ Manuka and Kanuka oils have attracted worldwide attention with modern scientific research proving beyond a doubt the healing properties of these unique essential oils. Skin Deep's 50/50 blend of these 100% essential oils deliver the combined antiseptic properties of both Manuka & Kanuka more effectively into the skin.
Endorsed by Beauty Therapists across
New Zealand + Australia